Top building wire from Huadong Cable Group
Being one of the leading building wire manufacturers in China, Huadong can provide high quality building cable for the customers from all over the world. Our copper and aluminum building cable are both very popular. You can apply them to almost every commercial, industrial, residential and public constructions.Email: sales@huadongelectricalwire.com

There is no doubt that the demand for house wire is very large. If you are also looking for building cable for you project, welcome to Huadong Cable Group. We promise to supply this superior house wire for every customers. If you want to get 4 gauge building cable quotation, just leave your message. We will send the related building wire price list to you in 12 hours.
Email: sales@huadongelectricalwire.com

What are the characteristics of building cable ?
Building electrical wire is an indispensable part of our daily life. So its safety is very important. As one of the electrical wire suppliers,we have always put the quality of our products in the first place. Generally speaking, we choose the superior copper wire as the conductor of this wire. You know it is very safe and stable. However, if you want to light and low price  building aluminum wire, we can also design as your requirements. Email: sales@huadongelectricalwire.com

Whether copper building electrical wire or aluminum building wire, there is an PVC insulation outside. It has the characteristics of acid, alkali resistance and oil resistance. In addition, a variety of moisture-proof materials are added in production, greatly prolonging the service life of the wire. Some building cable also has a sheath, like 300/500v pvc h05vv-f cable. That will make the safety of our housing wire to a high level. If you want to buy high quality products from copper building cable manufacturers, welcome to Huadong. We promise to give you the best building wire price. Email: sales@huadongelectricalwire.com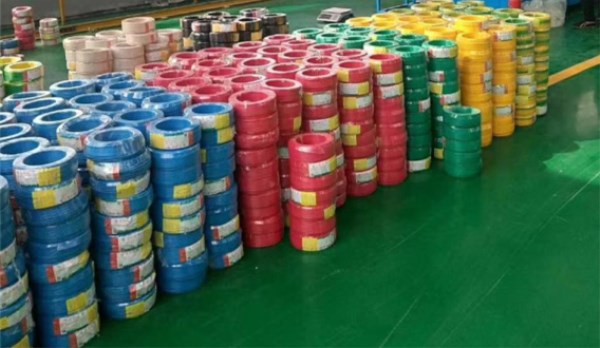 How to choose reliable building electrical wire suppliers?
You know that there is a great demand for building cable. So, if you look for the twin and earth building cable in the market, you can find a lot of suppliers from all over the world. However, which one should you choose? How to select high quality products? Here are some tips that may help you to buy superior building cable. Email: sales@huadongelectricalwire.com


When purchasing this electrical wire, you should try to choose a famous brand. After all, a professional thhn building wire supplier can provide you better products and service. Even if it may take you some time, it's worth it. Huadong Cable Group is one of leading building electrical wire manufacturers in China. In fact, we have provided this wire for 30 years for our customers. Huadong Cable Group has been recognized by the world. Therefore, if you are interested in our  building copper wire price, just leave your message. We believe that our price will satisfy you. Email: sales@huadongelectricalwire.com


The quality of this housing wire is closely related to our personal and property safety. So supervision departments need to check this kind of products. That is to say, qualified copper 6mm electrical wire manufacturers can get CCC certification. So, if you are going to buy high quality wire, you may see if there is a CCC certification mark. What's more, you can also ask copper building electrical wire manufacturers for corresponding inspection report. So that you can make sure that the building electrical cable supplier is reliable.
Email: sales@huadongelectricalwire.com

Where to get the best building wire price?
Price is an important factor that you need to consider when buying aluminum electric wire. However, from building aluminum wire price list, you can get that China supplier has competitive h07v-k electrical building wire price. You know that China is rich in aluminum resources. So, as a professional building cable manufacturer from Henan, China, Huadong has great advantage in price. What's more, we sells our wire directly. So there is no third party for extra fee. Email: sales@huadongelectricalwire.com


That means you can get the building cable factory price. In addition, if you need large quantities of this wire, we can give you a discount price. Why not place your order now?
Our Customer Case: We have exported our building cable to more than 30 countries,such as: Russian, America, Yemen, South America, North America, Middle East, Africa, Asia, Nigeria and etc. Email: sales@huadongelectricalwire.com

Please feel free to leave your requirement. We will reply you within 12 hours.